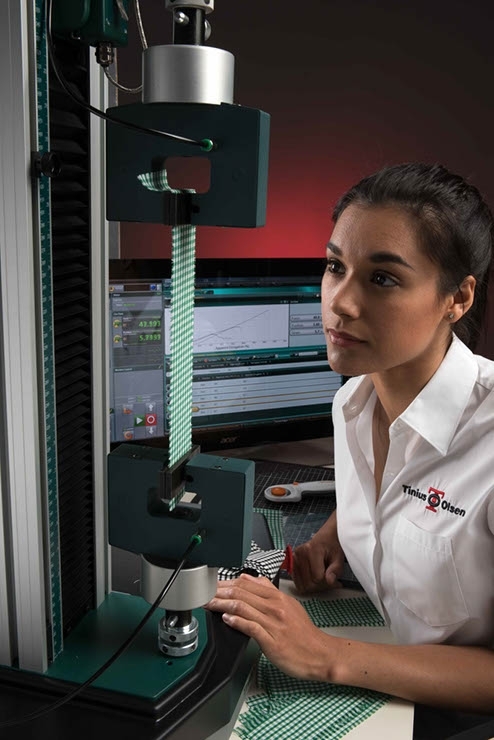 Universal Testing Machines - Single Column
1-5ST
Electromechanical Universal Testing Machines from Tinius Olsen
Request Info
Product Details
The Single Column ST series testing machines are designed to test a wide range of materials, including, but not limited to: plastics, films, paper, packaging materials, filter material, adhesives, foils, food, toys, medical devices and components, in tension, compression, flexure, shear, and peel.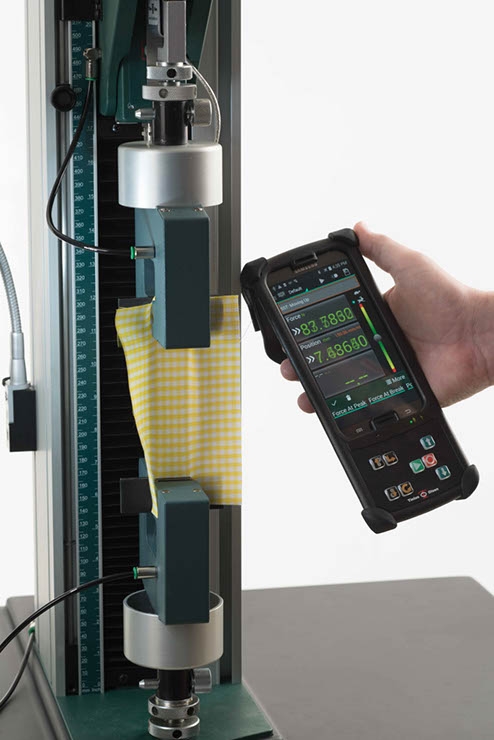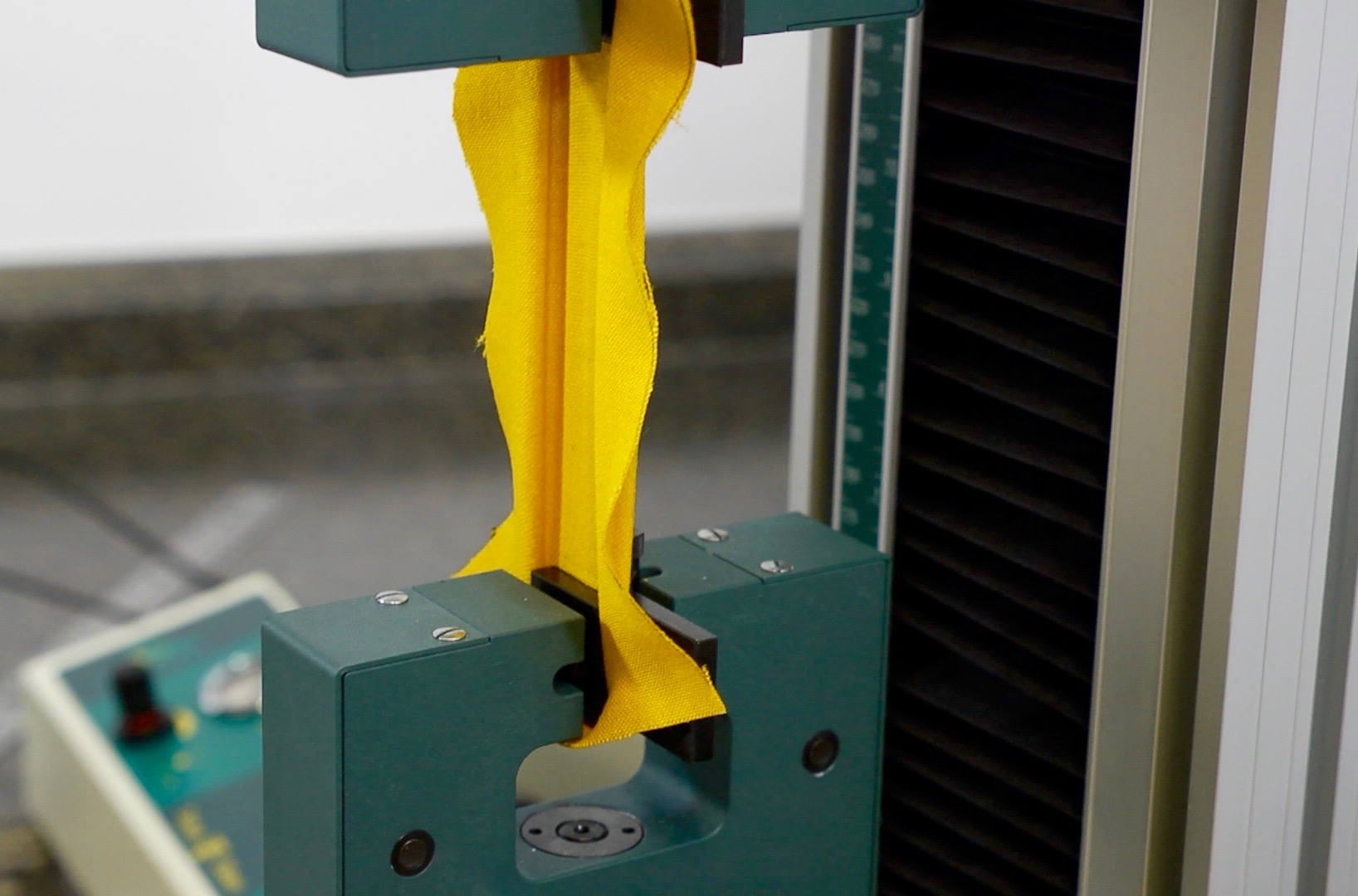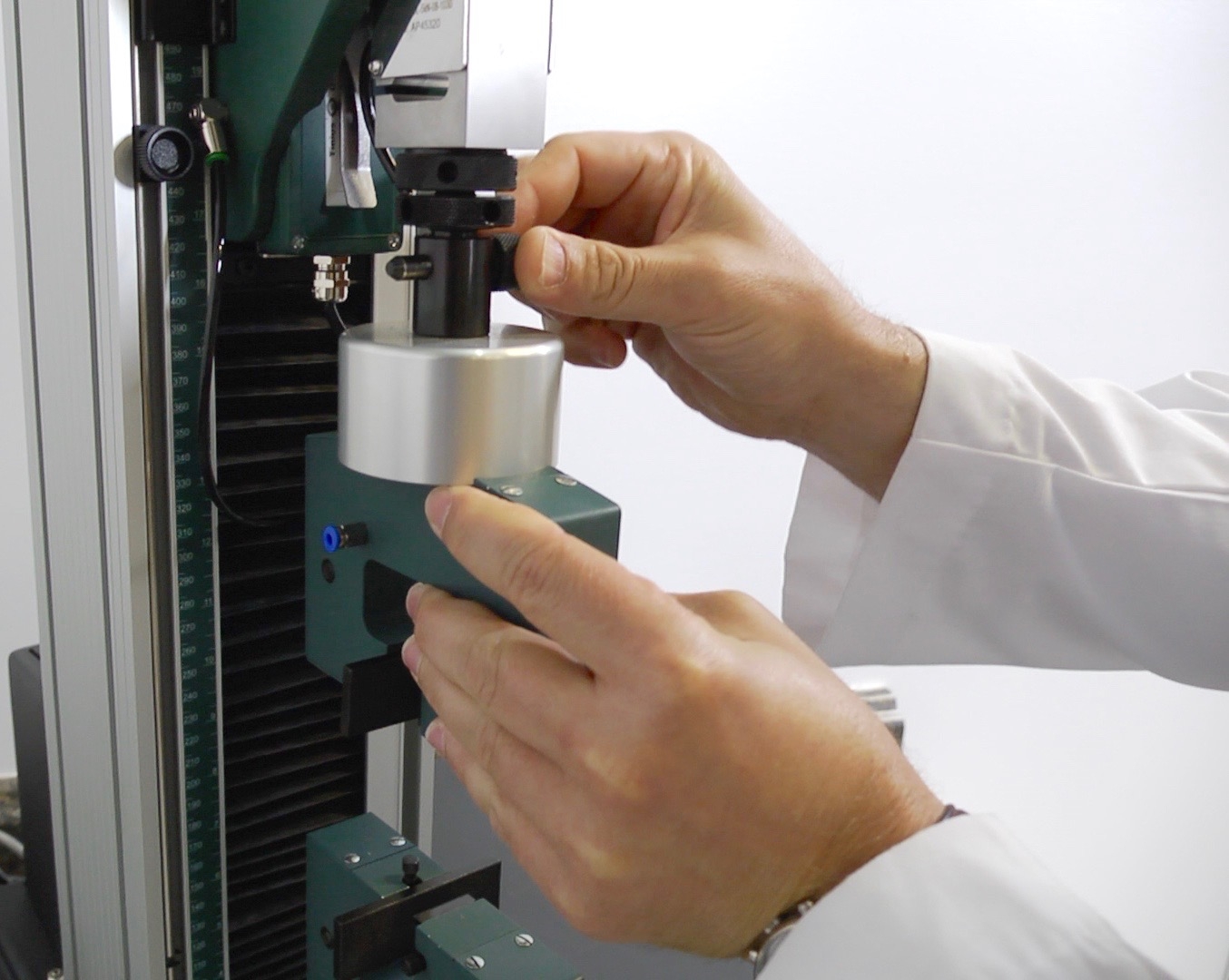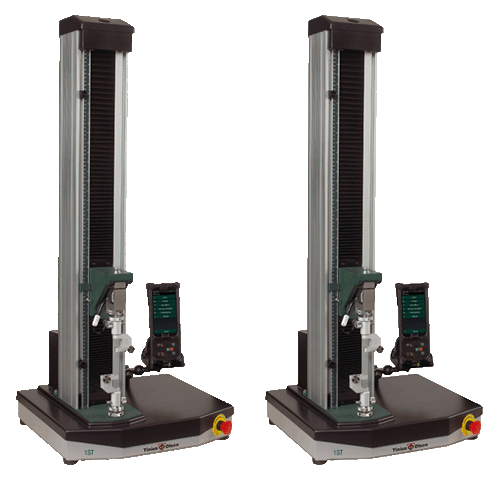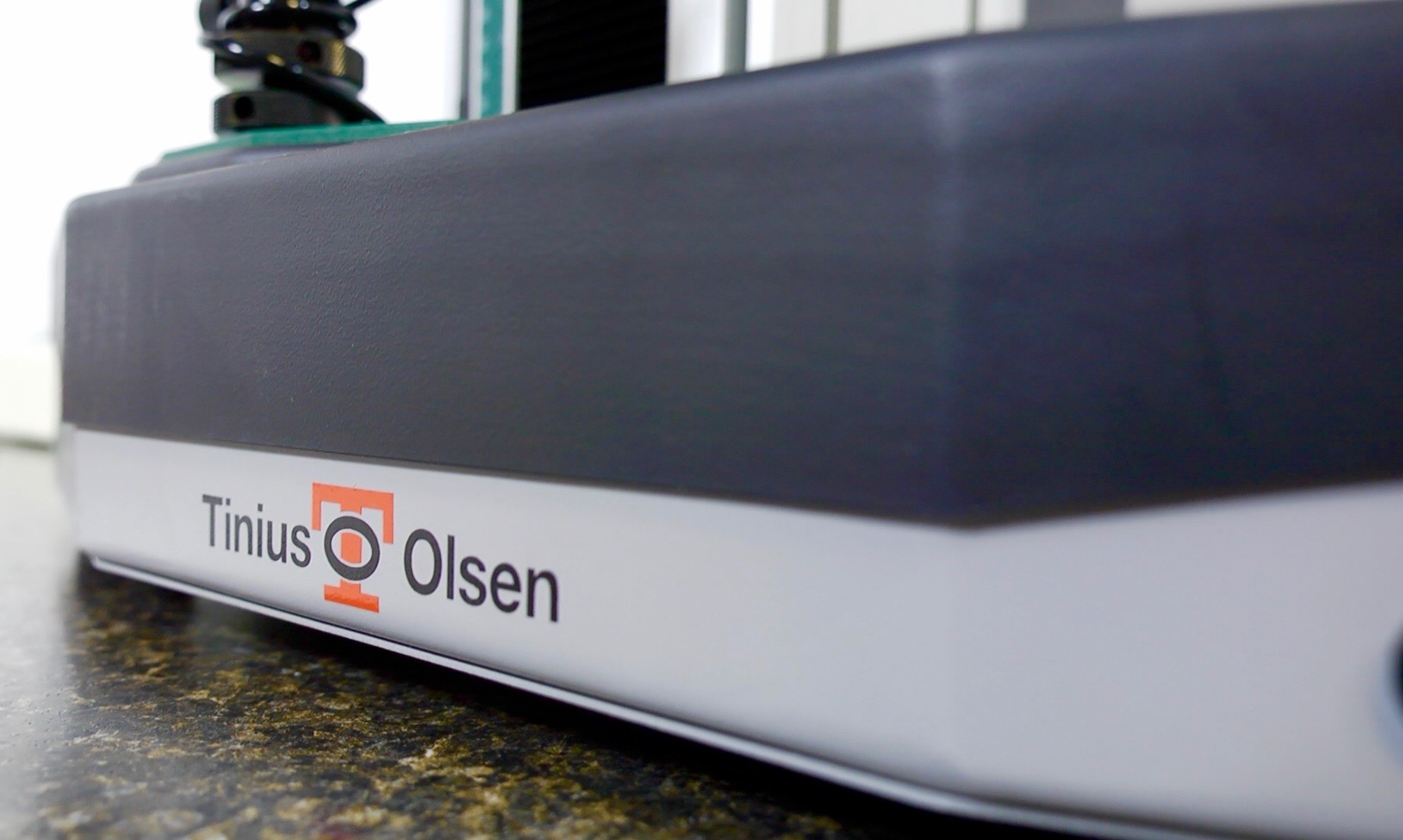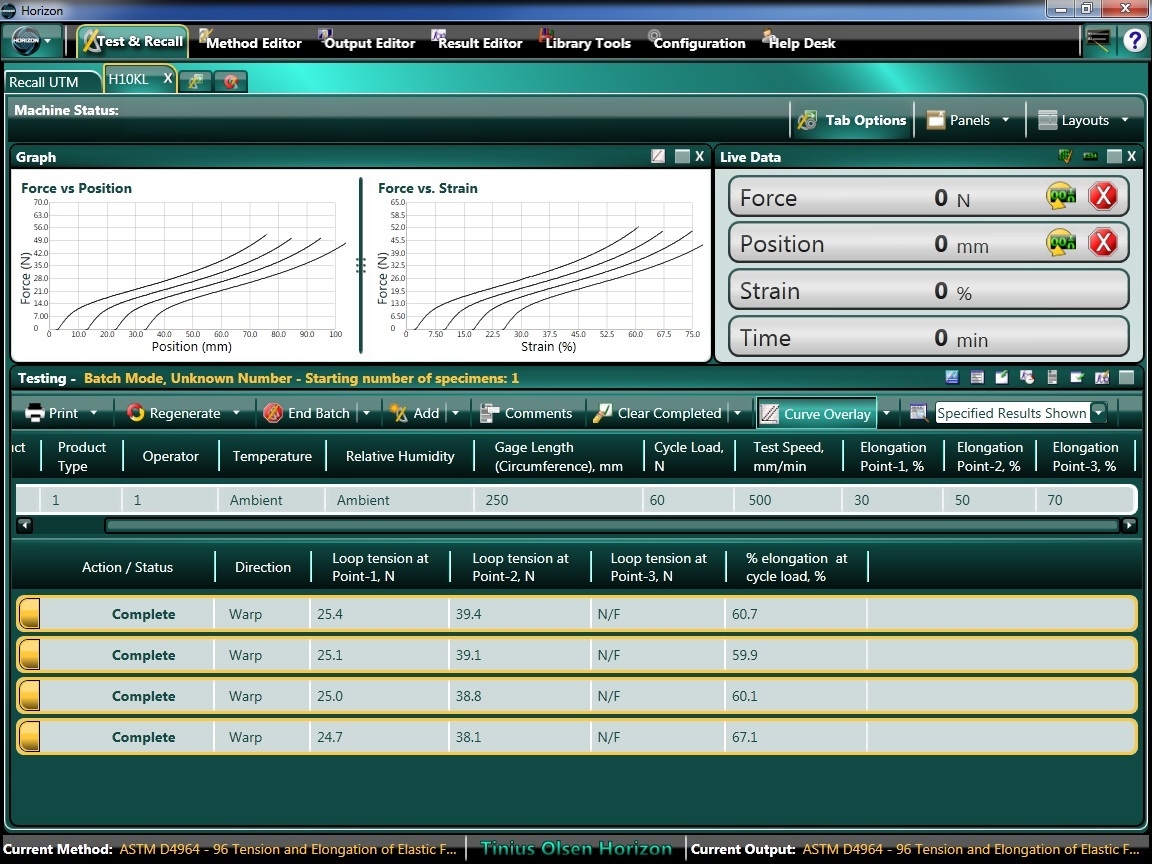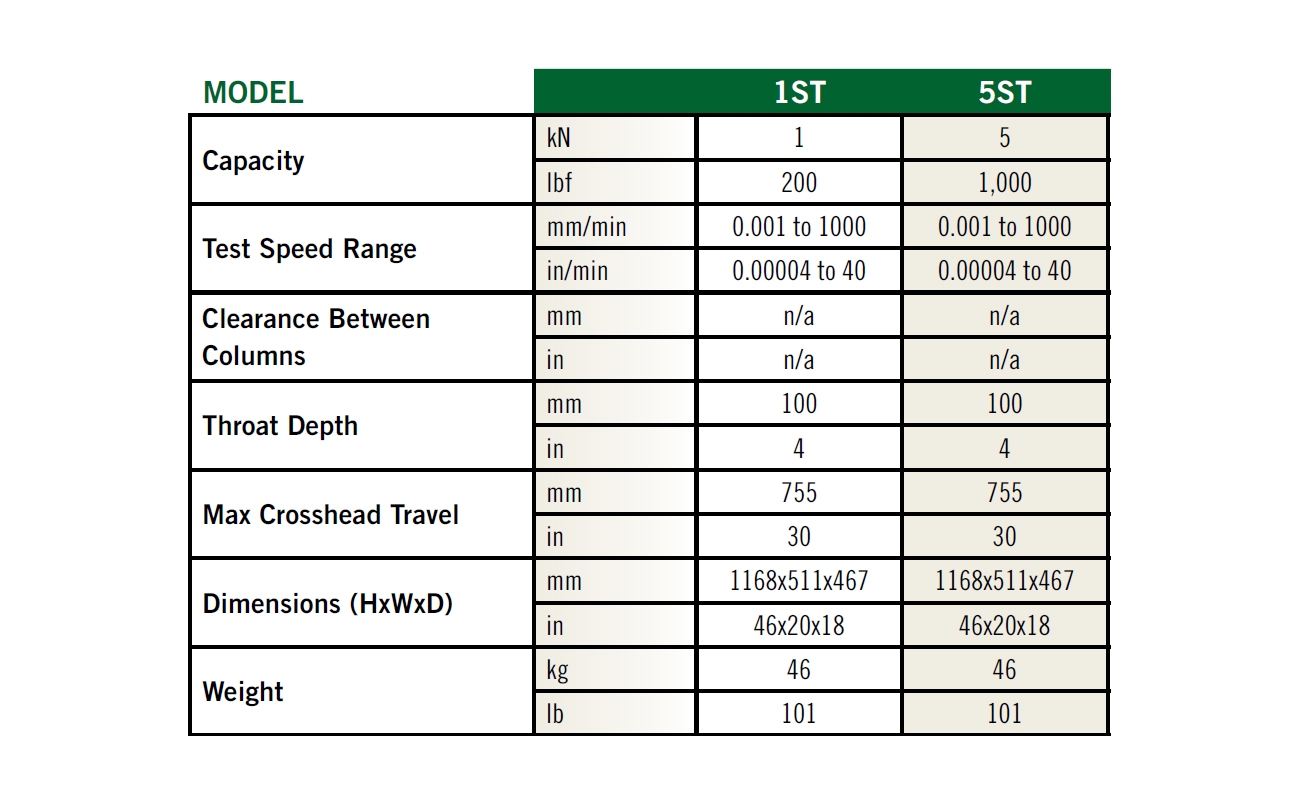 AATCC
ASTM
EN
ERT
ISO
IST
NWSP
WSP
Ordering Information
204115

1 ST Single Column Load Frame

402333

5 ST Single Column Load Frame

204939

HMC Handheld User Interface

204130

PROTERM Handheld User Interface

202803

Horizon Software

203679

Textile Library for Horizon Software
Get a Quote
Please feel free to contact us via telephone or e-mail. We will gladly respond to you in a timely manner with answers to your questions.