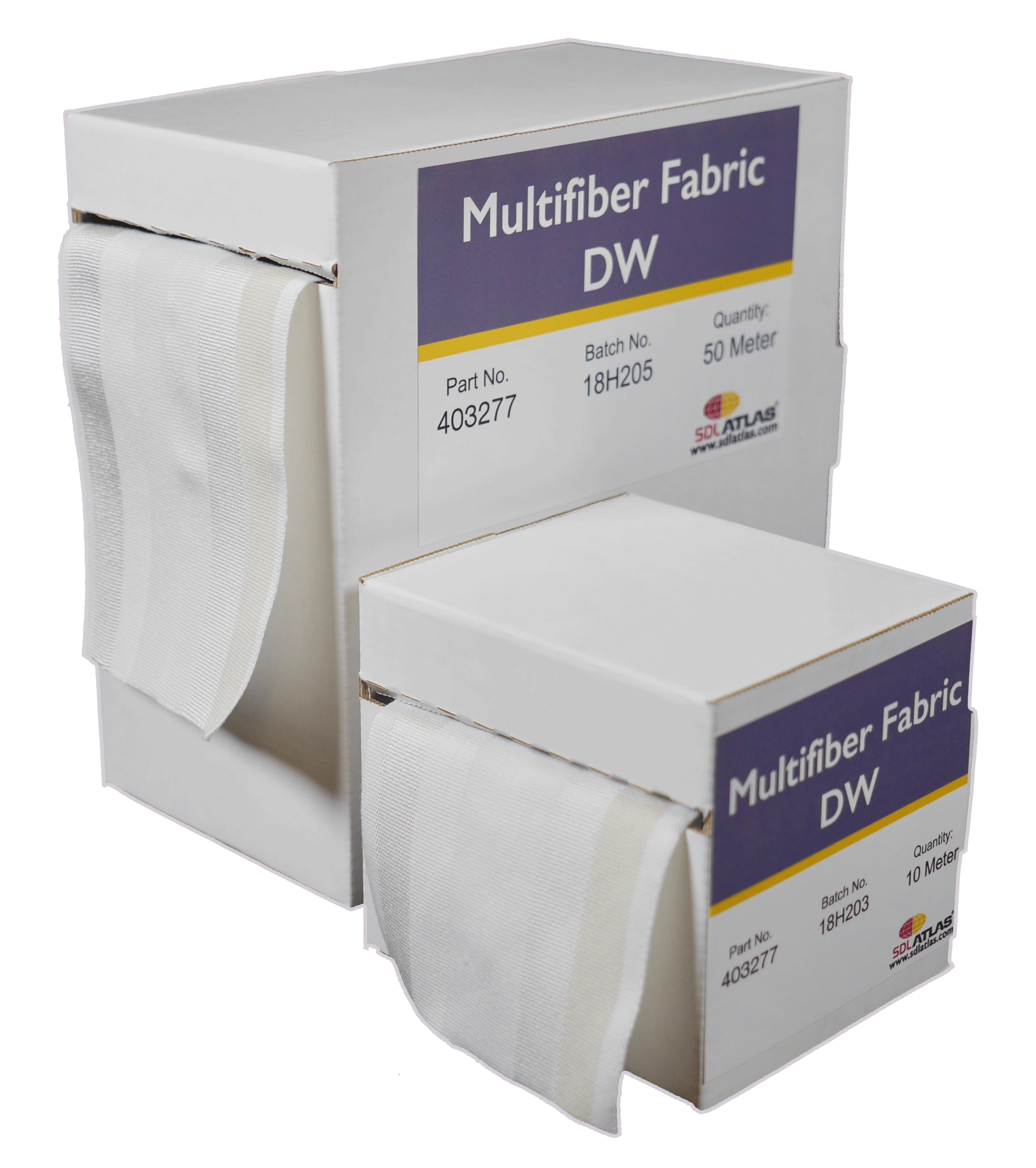 403280
Multifiber Fabric - ISO DW 5 x 10 - 200 pieces
Description
Warp stripe available in rolls or cold cut pieces with pinked edges. Six filling stripes 15 mm warp stripes: Filament Acetate, Bleached Cotton, Spun Nylon 6.6, Spun Polyester, Spun Acrylic and Worsted Wool.
SDL Atlas thoroughly tests all multifiber to ensure conformity and consistency from batch to batch to provide our customers with the utmost confidence in their standards-based testing.
5 cm X 10 cm -200 pieces
Get a Quote
Please feel free to contact us via telephone or e-mail. We will gladly respond to you in a timely manner with answers to your questions.