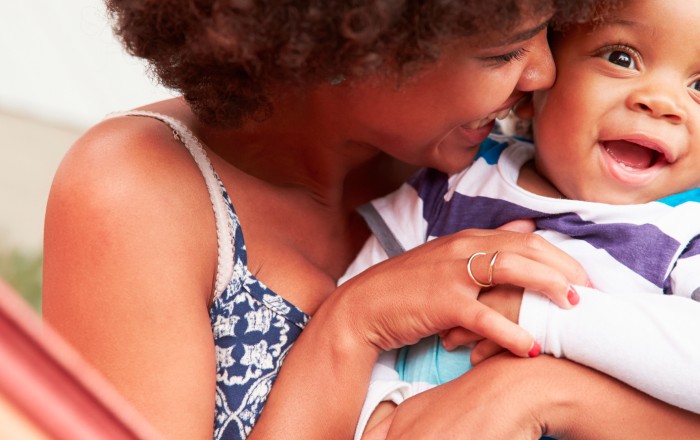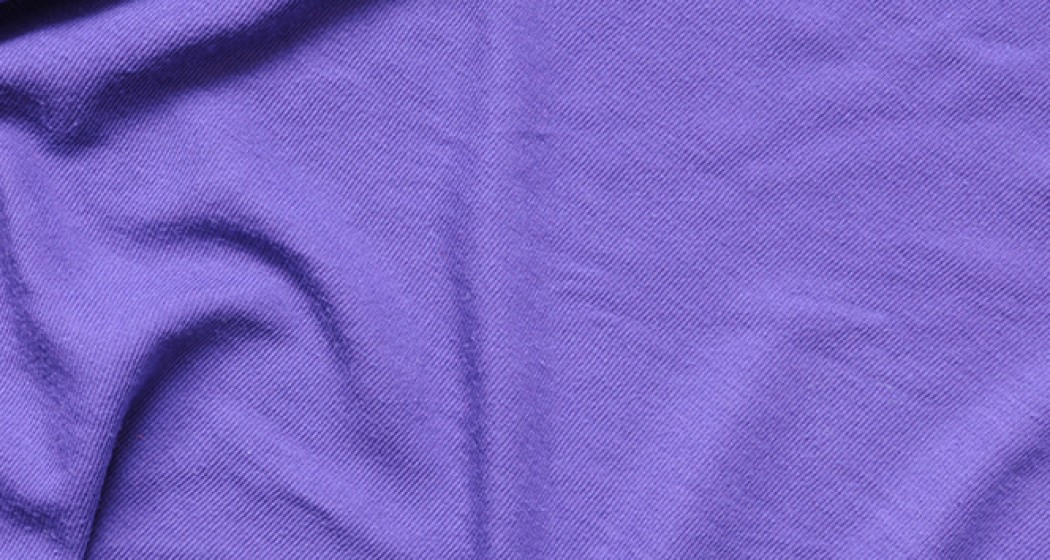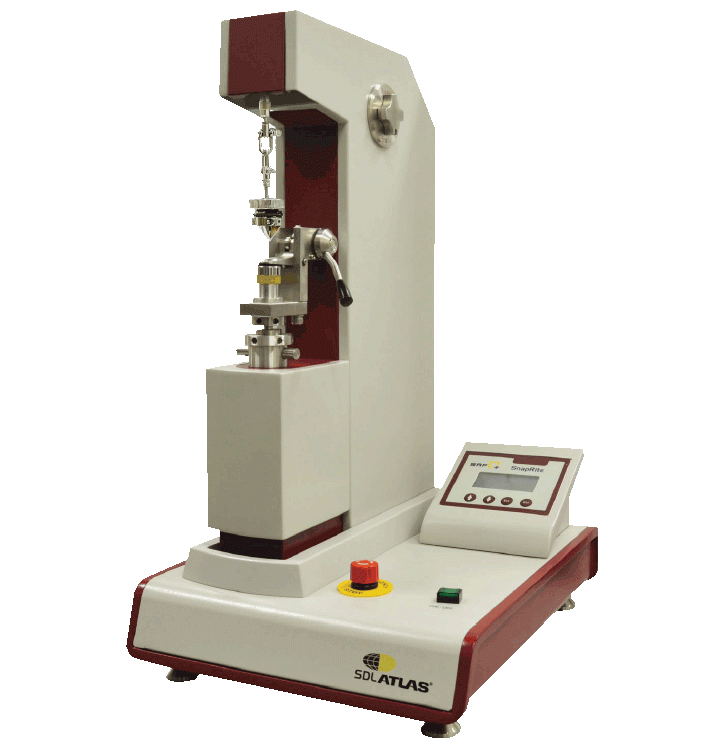 SafQ SnapRite Motorized Snap Tester
G201M
Motorized instrument for determining the holding or breaking strength of snap fasteners onto garments.
Request Info
Product Details
The manual snap testers require the operator to apply the target force and hold it for a certain period of time by manipulating the level. Due to this, heavy testing volumes have the potential for operator fatigue or error.
The SafQ SnapRite Motorized Snap Tester is designed to replace this manual process for a much more consistent and user-friendly experience. The use of a controller, motor dead weight and load cell mean that the pulling force will be applied evenly throughout the test up to the maximum limit and can be held precisely at a fixed load for the specified amount of time.
This new model offers many advantages over the manual method:
Electronic Driving Mechanism ensures more even load application
Dead Weight Mechanism ensures accurate load holding force
Built in Timer assures accurate hold time
Calibrated Load Cell measures and records detachment strength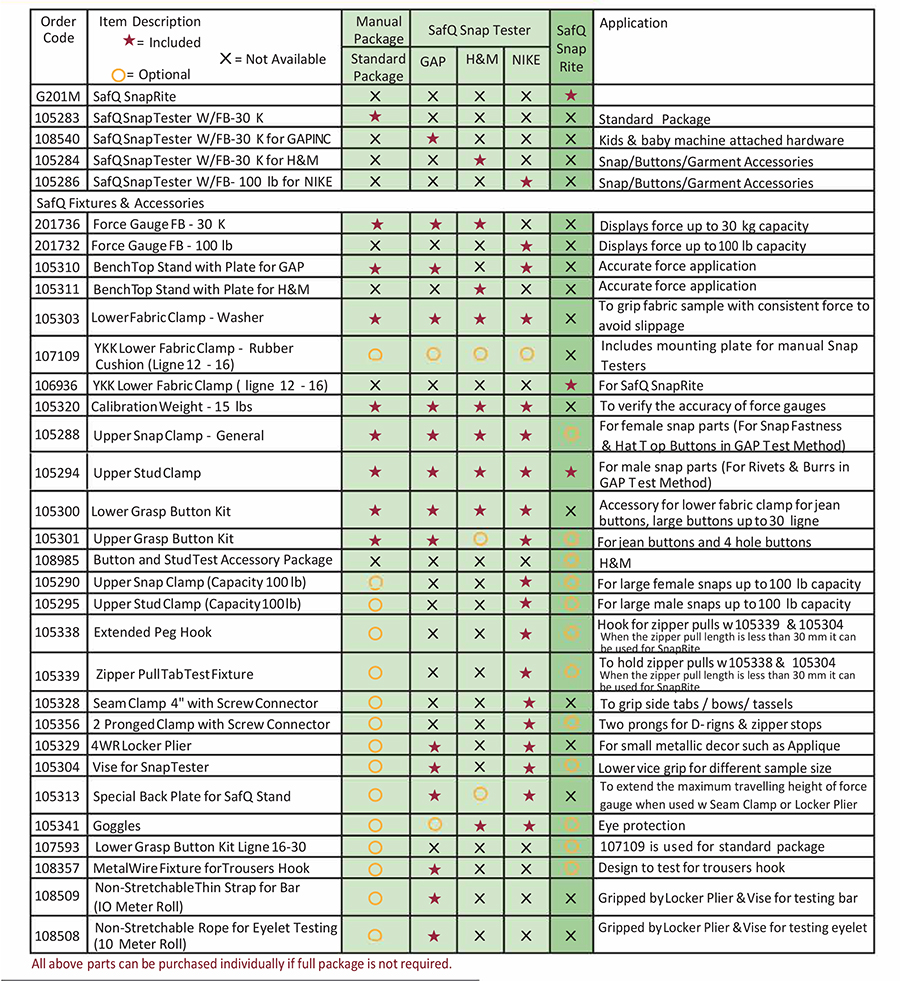 16 CFR
ASTM
EN
GB
ISO
M&S
Ordering Information
G201M

SafQ SnapRite

107213

Lower Grasp Button Kit (ligne 16-30)

105301

Upper Grasp Button Kit

105290

Upper Snap Clamp (100 lb capacity)

105295

Upper Stud Clamp (Capacity 100 lb)

105338

Extended Peg Hook

105341

Goggles

107593

Lower Grasp Button Kit (ligne 16-30)
Get a Quote
Please feel free to contact us via telephone or e-mail. We will gladly respond to you in a timely manner with answers to your questions.