Product Details
Providing unparalleled capabilities in a pneumatic bursting tester, the PnuBurst has been engineered to overcome the inaccuracies of the traditional burst tester. All of this in a pneumatic tester with a capacity of 1500 kPa (200 psi).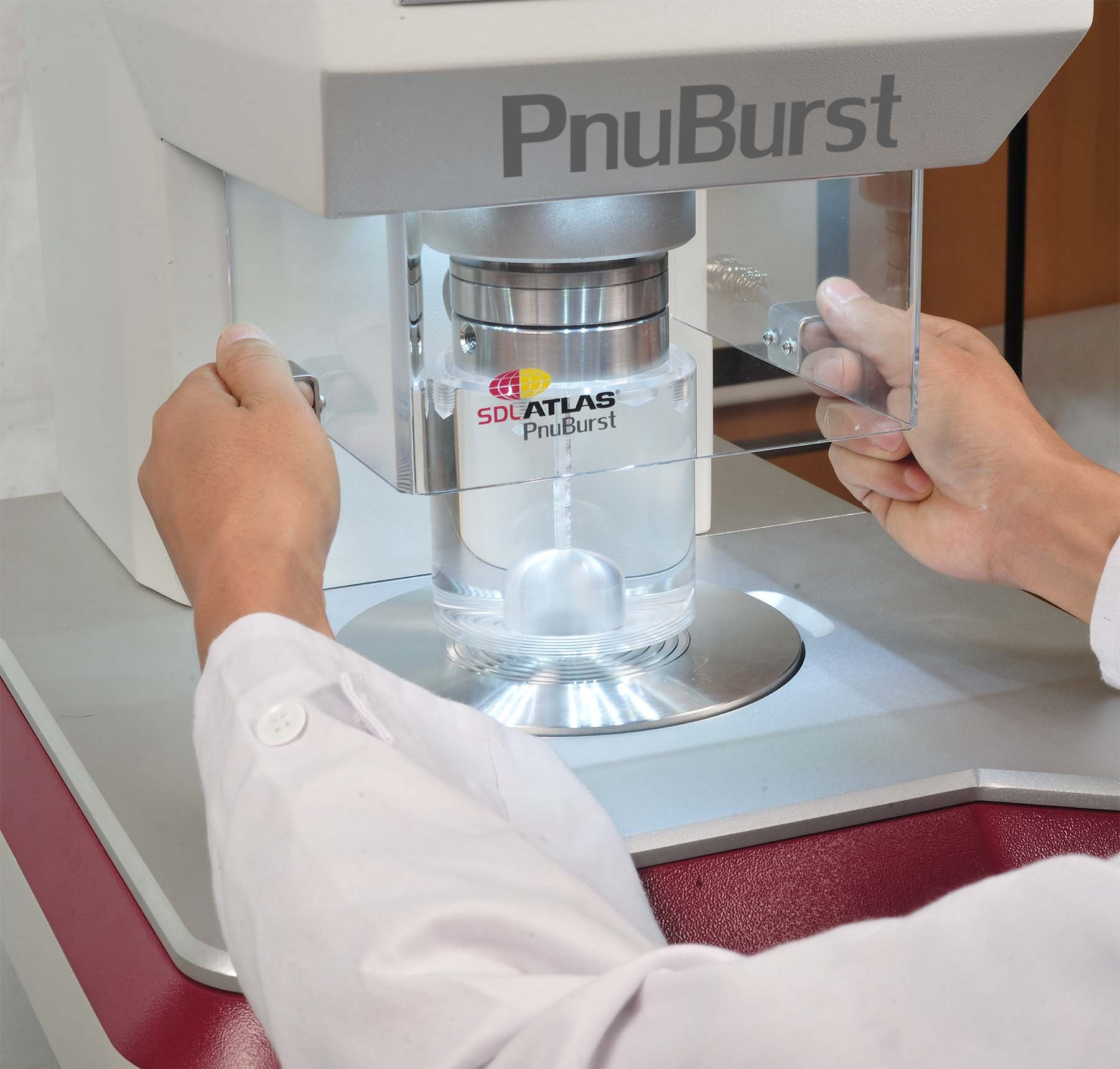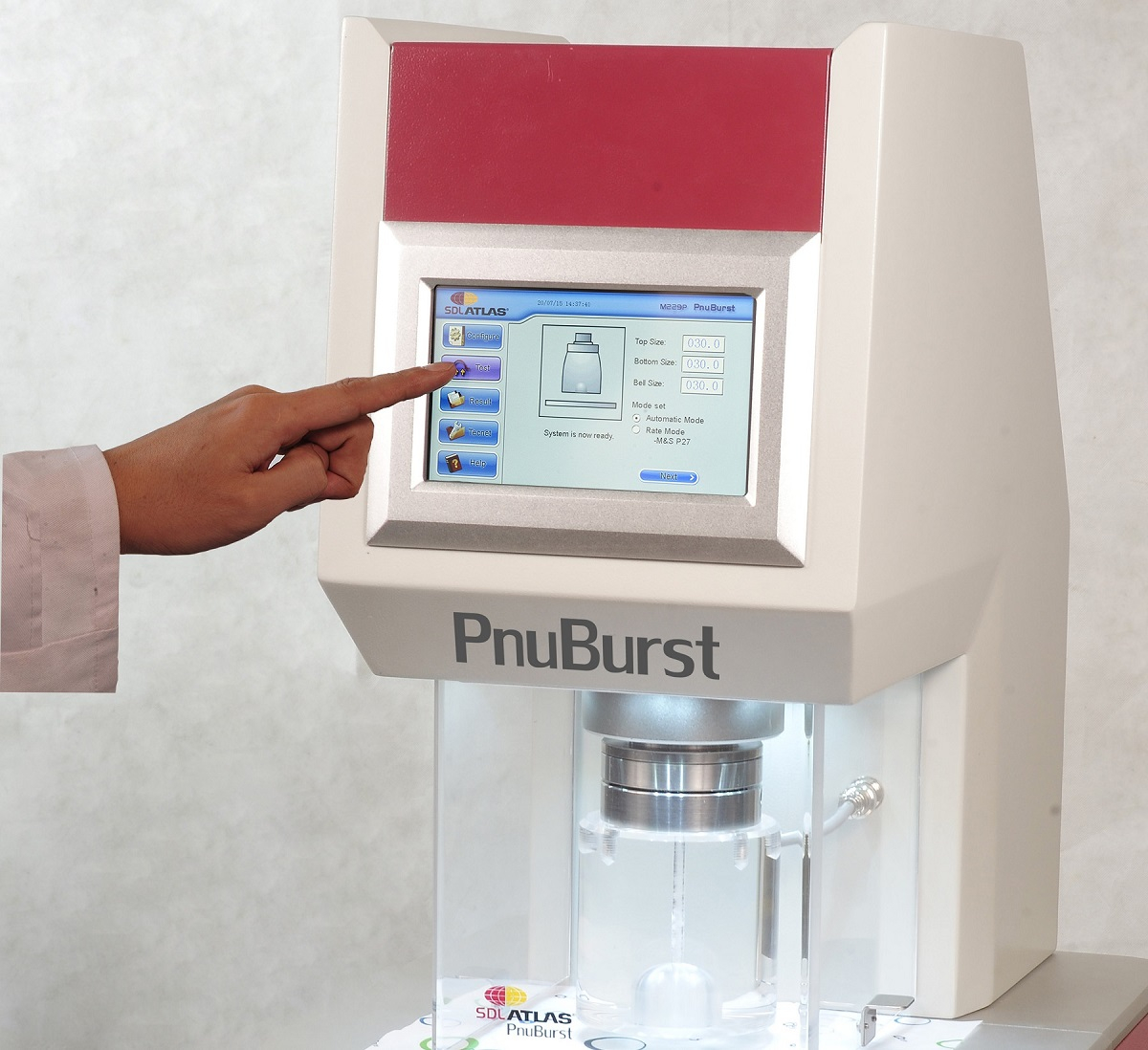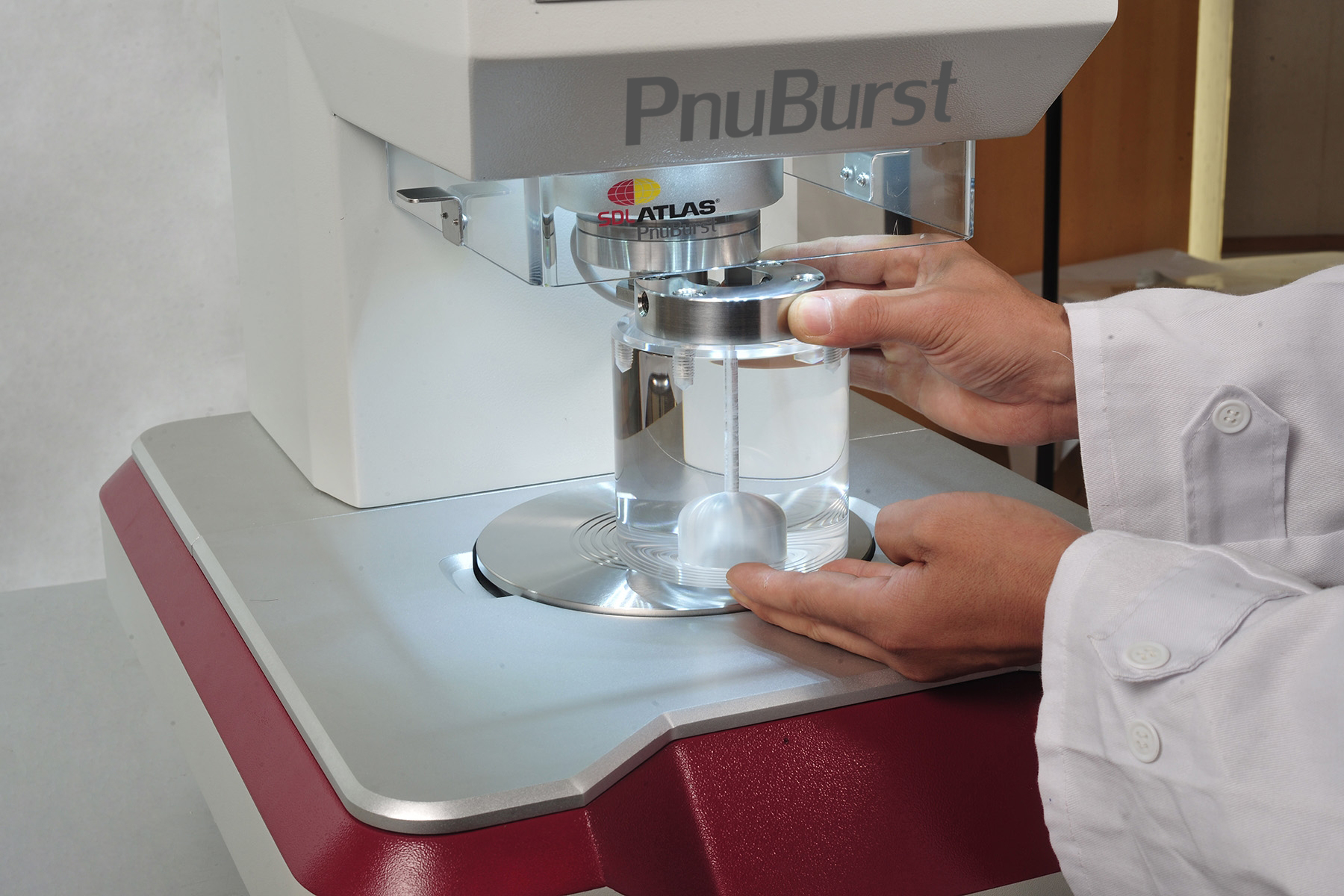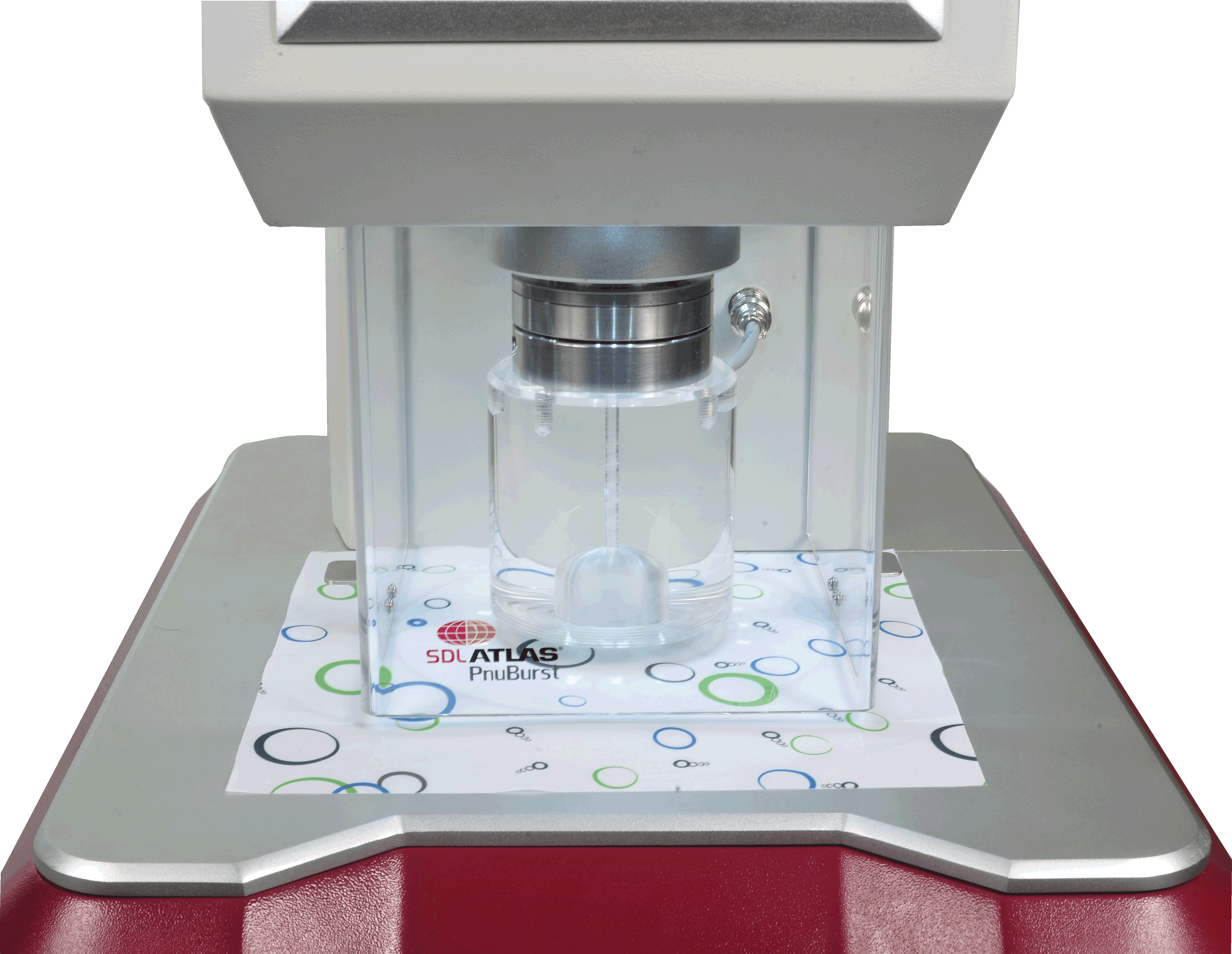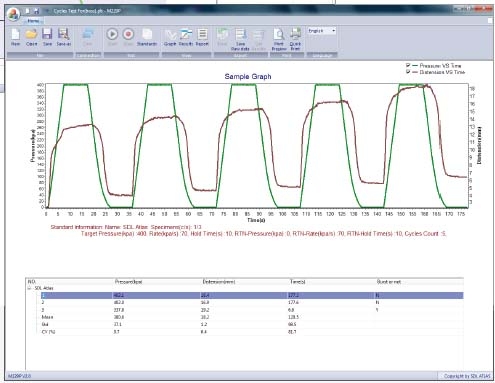 ADIDAS
ASTM
EDA NA
GB
ISO
M&S
NEXT
WOOLMARK
Ordering Information
107186

30 mm Test Kit (7.1 cm²)

107707

30.5 mm Test Kit (7.3 cm²)

107708

31 mm Test Kit (7.55 cm²)

107709

35.7 mm Test Kit (10 cm²)

107710

79.8 mm Test Kit (50 cm²)

107188

80 mm Test Kit (50.3cm²)

107711

113 mm Test Kit (100 cm²)

104646

Air Booster/Regulator (if lab pressure is unable to achieve max pressure of 1500 kPa)

107712

ElastiTest Software (for running special test sequences)
Get a Quote
Please feel free to contact us via telephone or e-mail. We will gladly respond to you in a timely manner with answers to your questions.