Product Details
The Conveyer Type Needle Detector is a free standing digital Needle Detector with conveyor. Instrument accepts non-metals and all approved non-ferrous zips and poppers and will reject any ferrous or nickel contamination, typically staples and needle fragments equivalent to 1.0 mm ferrous sphere. The unit has a belt speed of approximately 20 m/minute (50 Hz) or 24 m/minute (60 Hz) and an aperture size of 100 mm height. In case of a reject, the belt will stop with an audible alarm and signal light is activated. Instrument has full digital controls.
The Flat Bed Needle Detector can detects the broken needles in sewn items placed on the flat detecting surface.
The Portable Needle Detector easily detects the exact position of needle contamination in rejected garments to allow recycling. LED/Audible warning available.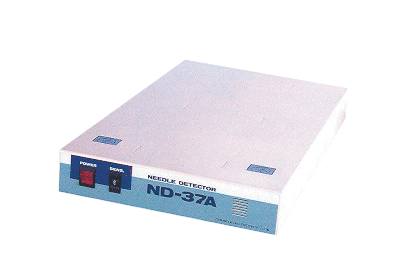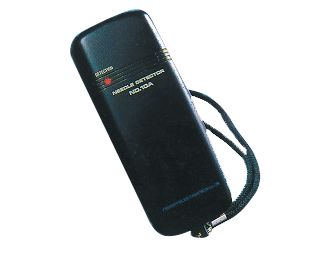 Ordering Information
201886

Conveyer Type Needle Detector

201922

Flat Bed Needle Detector

201921

Portable Needle Detector

201701

Calibration Card Holding Rack without calibration cards

203665

Calibration Kit - includes holding rack and 2 cards
Get a Quote
Please feel free to contact us via telephone or e-mail. We will gladly respond to you in a timely manner with answers to your questions.