December 13, 2021
Vortex M6 accepted as Type B Washer by ISO 6330:2021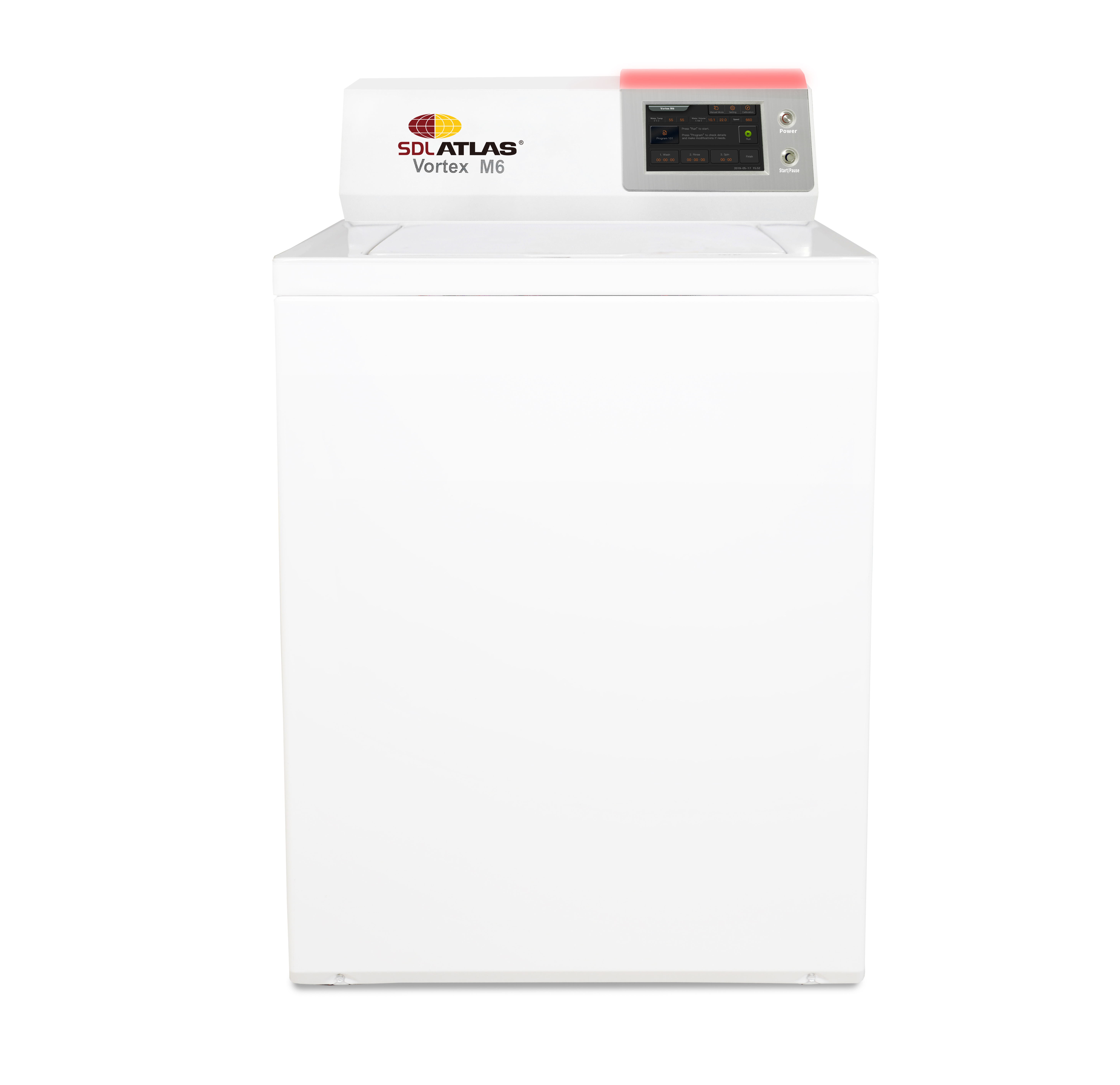 ISO has updated the 6330 standard: Textiles — Domestic washing and drying procedures for textile testing. Among the changes in the 2021 version are updates to the available detergents, ballasts and acceptable devices. SDL Atlas is excited to share that as per the new specifications, Vortex M6 is defined a standard-compliant Type B washer.
The Vortex M6 the only commercial grade top loading washing instrument engineered specifically for laboratory use for meeting global testing standards. The instrument provides programable precision via a user friendly, multi-language (English, Spanish and Chinese) full color touch screen that can manage custom settings for: Bath Temperature, Water Fill, Agitation (Speed & Time), Spin (Speed & Time), and Rinse Volume. Operators have the ability to program custom cycles with duration up to 100 hours and custom programs can be saved for later use. The Vortex M6 can be calibrated to ISO 17025 requirements and adjusted back into compliance easily by qualified personnel.
Committed to providing customers confidence in standard based testing, SDL Atlas has offices and experts in the United States, United Kingdom, Hong Kong and China, plus agents serving over 100 countries, SDL Atlas is ready to support its customers with instruments, consumables, and services anywhere in the world.
For more information, visit https://sdlatlas.com/products/vortex-m6 or contact an SDL Atlas solutions expert:
- (US) T: +803-329-2110; E: [email protected]
- (Hong Kong, China) T: +852 3443 4888; E: [email protected]
- (China) T: +86 755 2671 1168; E: [email protected]