November 24, 2021
Using Accelerated Washfastness Instruments in testing for Microfiber Release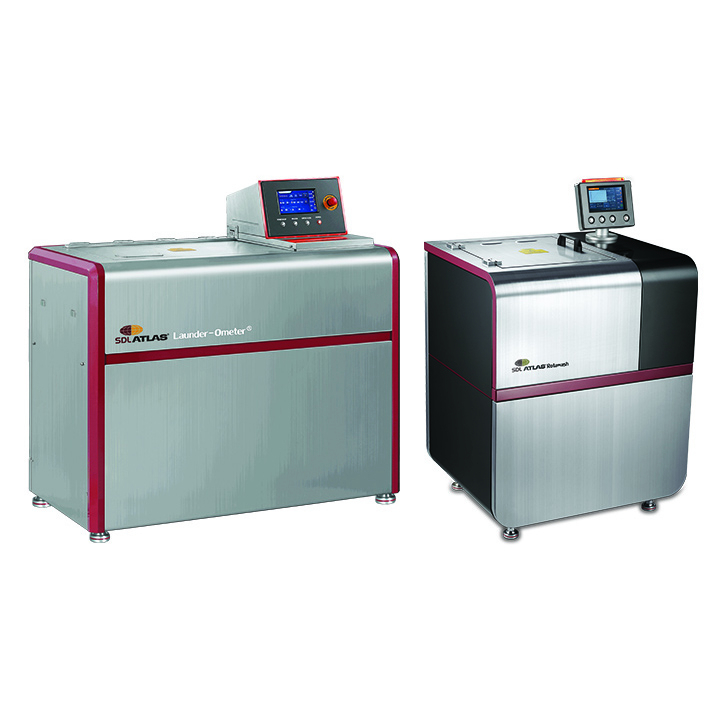 Microfiber release, also known as shedding, in home laundering has become a buzzword topic in the textiles industry with an ongoing goal to combat aquatic pollution. While originally thought to only be an issue for man-made fibers, natural fiber contamination that make it through the reclamation process used by most water reclamation plants has also been found in the marine life cycle.
AATCC's RA100 was the first to publish a standard to capture an understanding of this issue with the release of TM212 in 2021. Using accelerated washfastness instruments, originally developed by SDL Atlas for TM61, AATCC has effectively taken a step to help reduce textile pollution in the world's water sources. ISO TC38 is working on a similar standard that will also use the accelerated washfastness instruments detailed in ISO 105-C06.
Committed to providing customers confidence in standard based testing, SDL Atlas has offices and experts in the United States, United Kingdom, Hong Kong and China, plus agents serving over 100 countries, SDL Atlas is ready to support its customers with instruments, consumables, and services anywhere in the world.
For more information, visit www.sdlatlas.com or contact an SDL Atlas solutions expert:
- (US) T: +803-329-2110; E: [email protected]
- (Hong Kong, China) T: +852 3443 4888; E: [email protected]
- (China) T: +86 755 2671 1168; E: [email protected]