November 01, 2018
SDL Atlas Launches New Line of Test Materials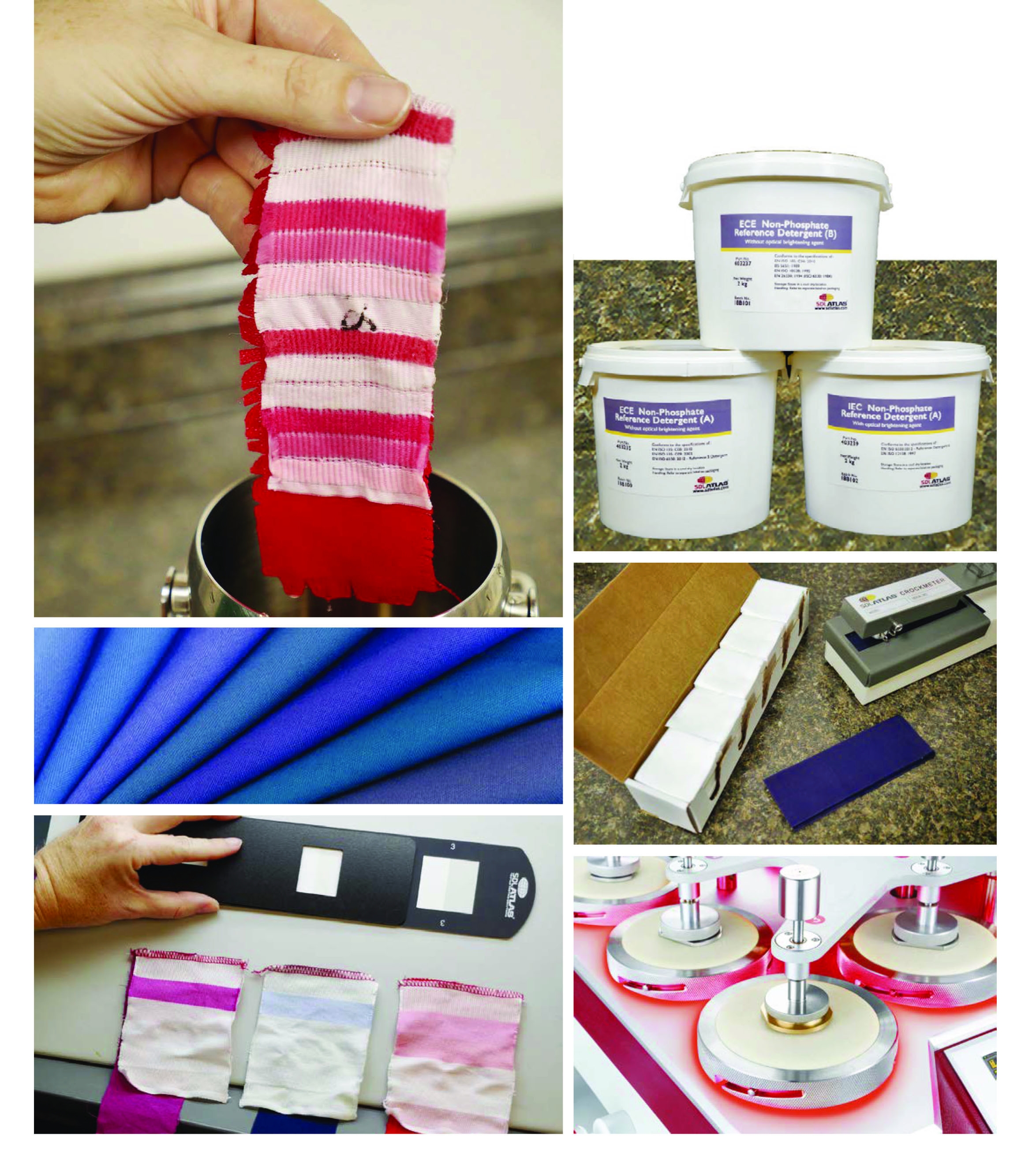 SDL Atlas is excited to announce that they are expanding their Test Materials selection and will be now be producing the majority of their Test Materials directly.
"We decided that the best way to ensure the highest quality, the best compliance to the appropriate testing standards, would be to control the entire Testing Materials production process from manufacturing to distribution directly", said Chuck Lane, SDL Atlas President. "The quality that we can now offer is guaranteed to be the highest and completely within testing compliance for every item we produce."
Some of the items now being directly produced by SDL Atlas include Multifiber (both for AATCC and ISO testing), Detergents, Gray Scales, Blue Wool, Crocking Squares and Fabrics, Abrasion and Pilling Testing Materials, and Phenolic Yellowing Testing Materials. Each lot of Test Materials produced by SDL Atlas is thoroughly tested to ensure conformity and consistency from batch to batch and supplied with a Certificate of Conformity stating such.
SDL Atlas offers the broadest range of test materials in the textile and home appliance testing markets. Their extensive inventory provides a single source solution, plus they have technical experts available to assist in making testing efficient, precise and compliant.
The new Test Materials line is currently available world-wide, with more items being added before the end of the year.
Committed to providing customers confidence in standard based testing, SDL Atlas has offices and experts in the United States, United Kingdom, Hong Kong and China, plus agents serving over 100 countries, SDL Atlas is ready to support its customers with instruments, equipment, test materials, and services anywhere in the world.
For more information, visit www.sdlatlas.com or contact an SDL Atlas solutions expert:
- (US) T: +803-329-2110; E: [email protected]
- (Hong Kong) T: +852 3443 4888; E: [email protected]
- (China) T: +86 755 2671 1168; E: [email protected]