August 04, 2020
SDL Atlas Introduces Innovative New Fabric Fixture for Testing Stretch Fabrics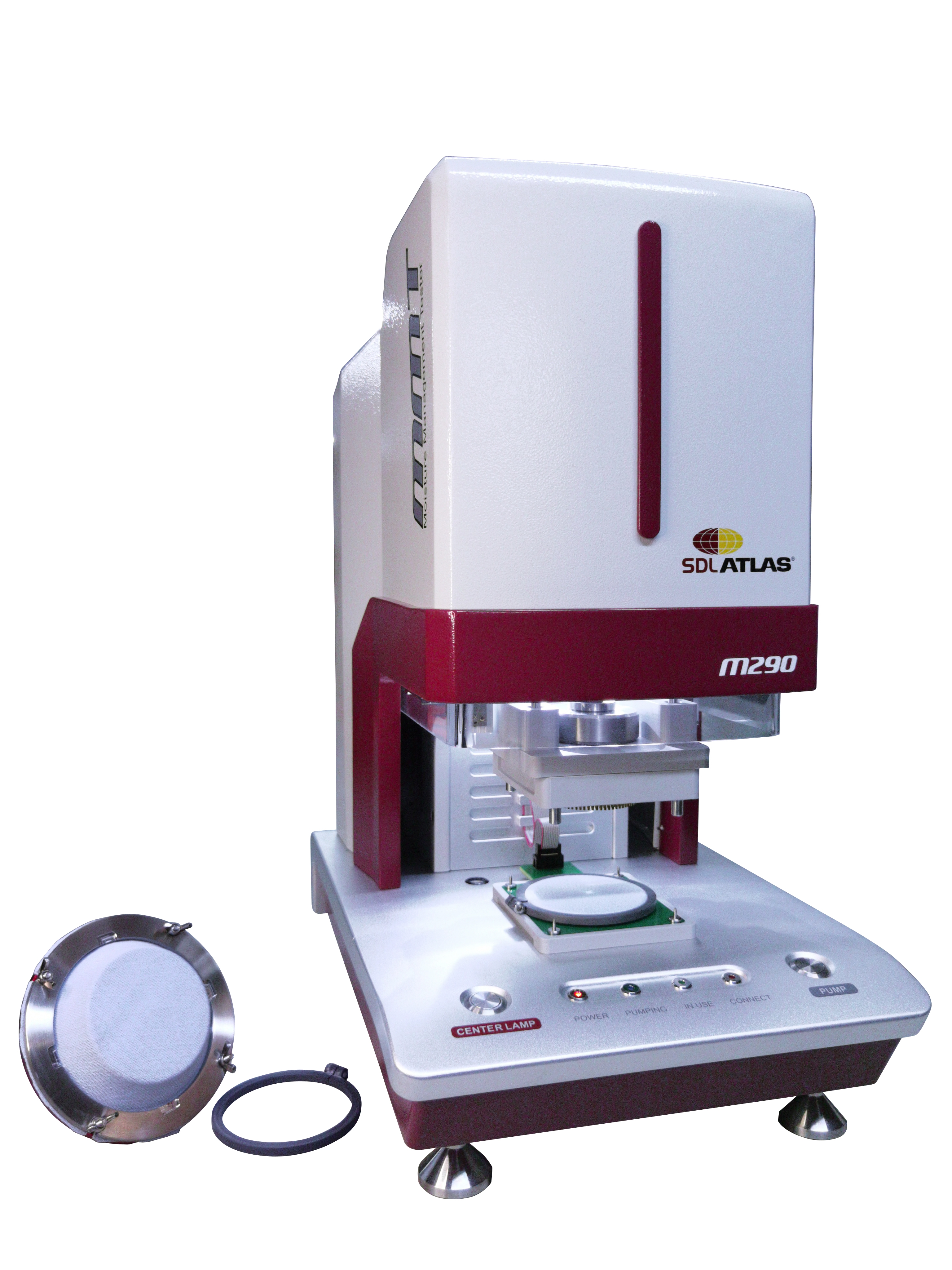 SDL Atlas has developed a new fixture for testing stretchy fabrics on their MMT®: Moisture Management Tester. The new Stretch Fabric Fixture will offer more accurate testing for how a fabric will behave while in use by the end customer.
Previously when fabrics were tested, they were laid flat. This positioning may not portray a complete picture of performance for some types of fabrics, particularly those with stretch properties like those used for athletic clothing and underwear.
The Stretch Fabric Fixture is comprised of 3 pieces that will prepare a fabric sample in a stretched position for testing. The percentage of stretch can be easily adjusted to the test's requirements using the scale on the fixture's handle. Samples can be stretched up to 50%. Once the percentage of stretch is set, the sample is clamped into place with a Clamping Ring, removed from the fixture and placed directly onto the MMT's test area for moisture management testing.
The MMT Stretch Fabric Fixture is now available for world-wide delivery.
Committed to providing customers confidence in standard based testing, SDL Atlas has offices and experts in the United States, United Kingdom, Hong Kong and China, plus agents serving over 100 countries, SDL Atlas is ready to support its customers with instruments, test materials, and services anywhere in the world.
For more information, visit www.sdlatlas.com or contact an SDL Atlas solutions expert:
- (US) T: +803-329-2110; E: [email protected]
- (Hong Kong) T: +852 3443 4888; E: [email protected]
- (China) T: +86 755 2671 1168; E: [email protected]