December 13, 2018
M&S Approves SDL Atlas Multifiber LW for Colour Fastness Tests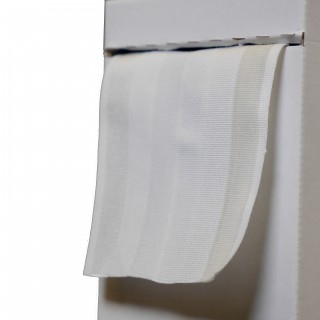 SDL Atlas is pleased to announce that the SDL Atlas Multifiber LW has been approved by Marks & Spencer for meeting the M&S C3 standard and is approved for use in M&S Colour Fastness tests in their globally accredited laboratories, effective immediately.
This announcement marks the second of SDL Atlas' new line of Test Materials to be officially approved by Marks & Spencer for use in testing to their standards, the first of which being SDL Atlas Abradant Fabric, approved for use in meeting M&S Abrasion testing standards.
In addition to the Multifiber LW and Abradant Fabric, SDL Atlas also now directly produces Multifiber DW, Multifiber FA and FAA, Detergents, Gray Scales, Blue Wool, Crocking Squares and Fabrics, Abrasion and Pilling Testing Materials, and Phenolic Yellowing Testing Materials. Each lot of Test Materials produced is thoroughly tested to ensure conformity and consistency from batch to batch and supplied with a Certificate of Conformity stating such.
Committed to providing customers confidence in standard based testing, SDL Atlas has offices and experts in the United States, United Kingdom, Hong Kong and China, plus agents serving over 100 countries, SDL Atlas is ready to support its customers with instruments, equipment, test materials, and services anywhere in the world.
For more information, visit www.sdlatlas.com or contact an SDL Atlas solutions expert:
- (US) T: +803-329-2110; E: [email protected]
- (Hong Kong) T: +852 3443 4888; E: [email protected]
- (China) T: +86 755 2671 1168; E: [email protected]