October 10, 2023
Clothing Retailers Show Enthusiastic Response to Vortex M6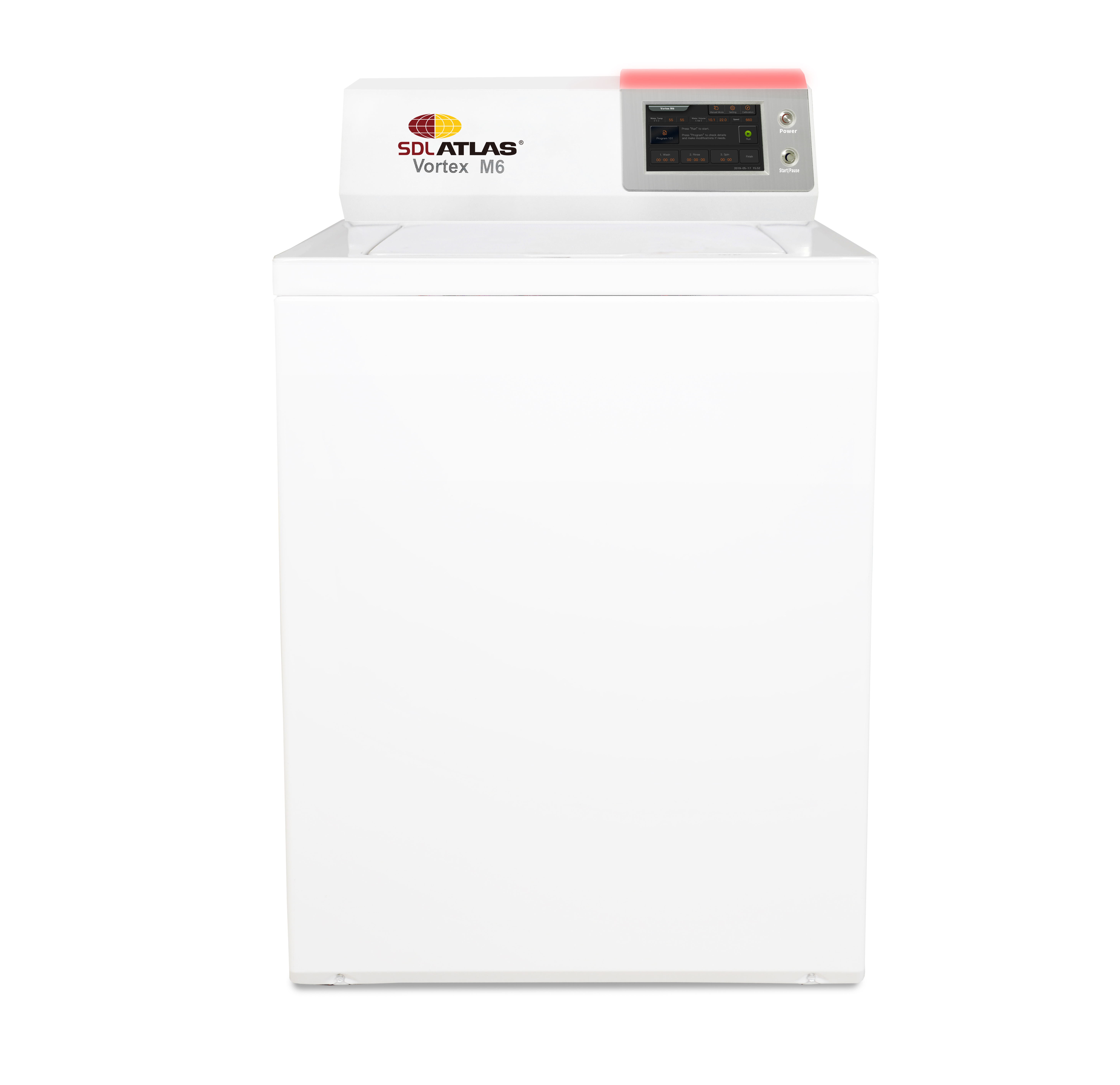 The Vortex M6 continues to impress leaders in the apparel industry, receiving enthusiastic recognition and adoption among key companies in the market.
According to HanesBrands, early studies using the Vortex showed positive alignment with historic data, much more so than current consumer models.  Additionally, HanesBrands says it's a more sustainable device, one that can be calibrated to standard settings and has parts readily available should it fail.
The Vortex M6 was purposefully developed to meet the requirements outlined for washing by AATCC. In addition to meeting LP1-2018 (Table I, IIC, IID, IIIA and IIIB) and M6 Monograph standards, the Vortex M6 can also support custom programs truly allowing it to outshine the competition with capabilities for method specific settings in all areas of washing.
AATCC awarded the Vortex M6 development team the Millson Award for Invention, the Vortex M6 was the first commercial grade top loading washing instrument engineered specifically for textile laboratories. In addition to allowing for custom wash cycles with duration up to 100 hours, it can be calibrated to ISO 17025 and adjusted back into compliance as needed.
Committed to providing customers confidence in standard based testing, SDL Atlas is ready to support its customers with instruments, equipment, test materials, and services anywhere in the world. For more information about the Vortex M6 and its companion dryer, the Vortex M6D, visit  www.sdlatlas.com or contact an SDL Atlas solutions expert:
-           (US) T: +803-329-2110; E: [email protected]
-           (Hong Kong) T: +852 3443 4888; E: [email protected] 
-           (China) T: +86 755 2671 1168; E: [email protected]